Jordyn Woods Speaks With Jada Pinkett-Smith & Tells Her Side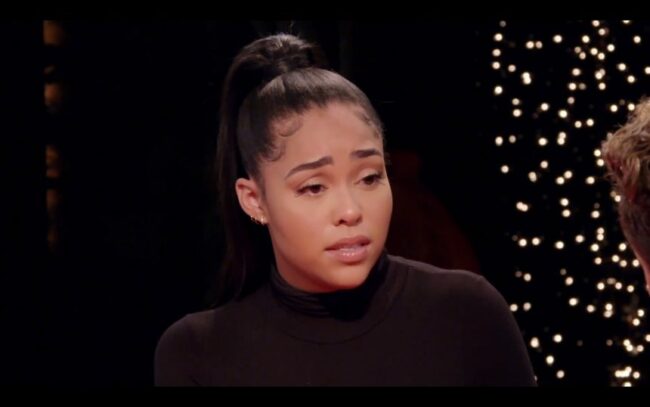 Jordyn Woods appeared on The RedTableTalk today to speak with Jada Pinkett-Smith. They chatted about the alleged cheating scandal with Tristian Thompson. Woods who is known for being close to the Kardashian family has been in the public eye ever since this story broke.
What Happened
Woods seems to be very sorry and had no problem taking ownership of her mistakes. She told Jada that they had all went to a club that night. Following the club, they went to Khloe Kardashian's husband Tristan Thompson's house.
Woods says she was drunk but still recollects the events that night. She also says she never sat on his lap but had her feet on his lap. She claims Tristan had kissed her before she left his house. She wants to fix things with the family but knows that this situation is very damaging.
She decided to speak publicly after stating her family has received backlash from people as well as threats. She is willing to take a lie detector test as well.
Khloe Responds
Since the interview aired Khloe has gone to Twitter to respond.
Why are you lying @jordynwoods ?? If you're going to try and save yourself by going public, INSTEAD OF CALLING ME PRIVATELY TO APOLOGIZE FIRST, at least be HONEST about your story. BTW, You ARE the reason my family broke up!

— Khloé (@khloekardashian) March 1, 2019
Tristan is equally to blame but Tristan is the father of my child. Regardless of what he does to me I won't do that to my daughter. He has been addressing this situation PRIVATELY. If Tristan were to lie publicly about what conspired,then yes I would address him publicly as well

— Khloé (@khloekardashian) March 1, 2019
Full Interview
994 Followers, 2,024 Following, 63 Posts – See Instagram photos and videos from King ?? (@scoobyjonesx)