With LivengoodLivin, find out why Abria is a Designing Diva!
(All responses are written by Abria)
Full named give us a background about you
•My whole name is Abria my grandma named me
•I'm a Gemini born on June 9th 1997 I'm 21
•grew up with a single mother that showed me the way, showing me the only person you depend on is yourself, the only person you have accountability for is yourself.
•growing up I was an introvert, I didn't mind being by myself because I knew that's all I had, my friends always loved me & Vice versa though, I would get in trouble for my friends and not care.
•I was raised up under my grandma and grandpa and they would always instill different things in me because they knew I was different.
•I was always into street wear, I probably had every Jordan coming up too because of my uncle, we was so into that. He would show me what's in what's not, he was my fashion icon for real.
•Growing up my uncle was my dad/brother/best friend.. when it came down to street knowledge and staying on my toes he was the one that taught me that besides my mom.
•Till this day everything is the same, love never changed the game don't change, we just elevating until we called home.
Describe yourself with a music lyric
"Cuz babygirl u a star don't let em tell u ur not"
Three things about you that nobody knows?
•I suffered from depression and anxiety but I prayed my way out of it
•I'm allergic to oranges but my favorite color is orange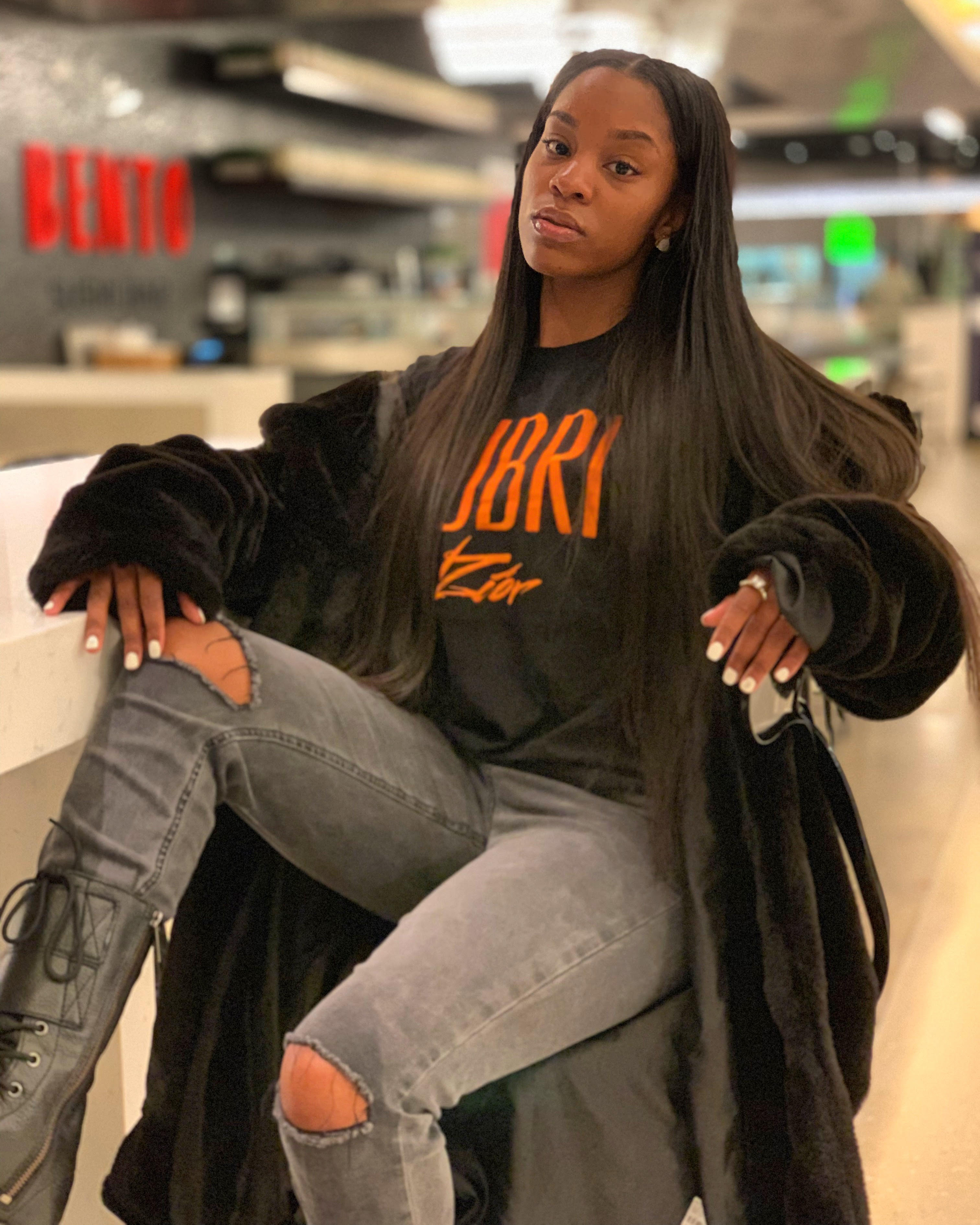 Describe your fashion origin?
My fashion origin is a luxury streetwear, nothing to difficult to wear but always comfortable!
Biggest fashion influences?
Teyana taylor
Rico nasty
Aleali May
Top 5 brands and designers ?
Aubri Ziór
Capital district
Milano di rouge
Adidas
Super dry
 What are your pre and post designing traditions?
I kind of just think about everything I want to do and pace myself, I don't put a lot out at once because I believe in timing and knowing step by step can make it all make sense.
Describe the designing clothes for you
I made my own logo off my phone. I was laying in bed one day I just knew what I wanted my brand to be and started sending the logo to different people asking them would they wear this on a shirt or a hat and they said yes. And I sent it to my designer.
Which artists or brands would you love to work with?
Rico nasty, shy glizzy, meek mill and kodak
What are some current challenges you face as a upcoming, independent designer and as a black women?
Current challenges would be me understanding the business in different aspects, I'm still learning and I can admit I don't have it all figured out but I have a vision and I know challenges come with it, only because you have to climb your way to the top, you have to go through the motions but don't stop, all hustle no brakes!
What's your opinion about the fashion industry?
My opinion on the fashion industry is understanding when you really have an eye for it you won't really have a bad opinion on the fashion world, you just have to learn as you go, and stay in your lane, because if you're professionally a good person, all good is going to come back through your brand and it shows, the hustle shows itself, everybody that's at the top started somewhere and that motivates my industry that I have, I can't speak on the fashion world because the industry is so big and everybody is creative in their own way, that's not really for me to speak on, I just know what I have to do.
If you could change one thing about it, what would you change and how?
I wouldn't change anything, only because my story is already written, I been through trials and tribulations and I wouldn't want it no other way because it's a bright light at the end of the tunnel for me & for everybody.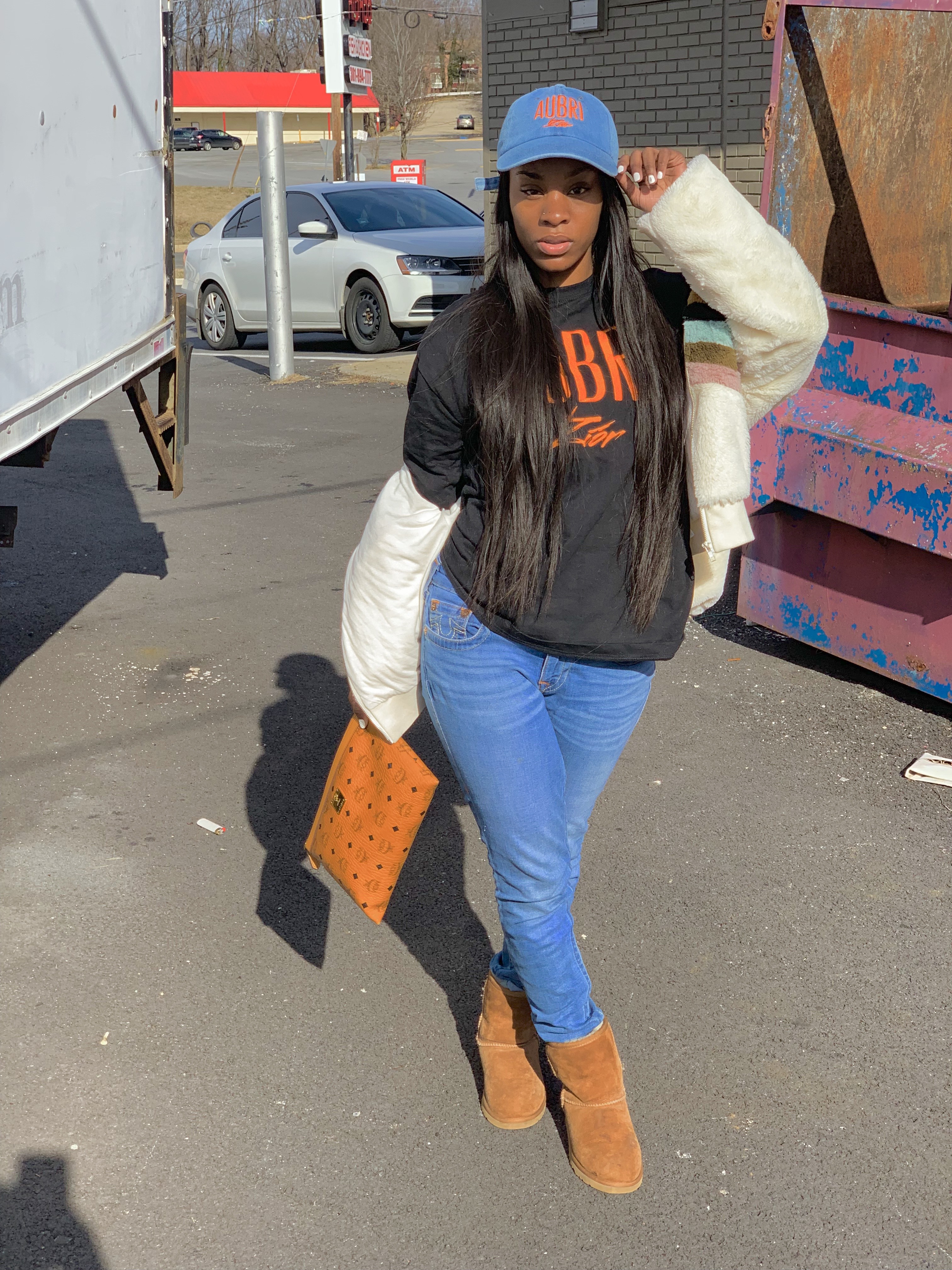 Any shout outs?
S/o to God of course, i wouldn't be who I am.. or who I deserve to be without him. My mom because she never turned her back on me, even when things got rough she would starve while I ate and I can't thank her enough. My grandma who is deceased for passing her legacy on down from my mom to me, she instilled some real things in us, that can't be broken and my uncle for being blunt and being my best friend regardless.
Spell your full name out with a word.
A-Authentic
B-Blessed
R-Radiant
I-Intelligent
A-adaptable
Where can we find you on social media?
@AubriZior
Any future events in store?
Pop-Up shops, plenty!
Fashion shows, plenty!
For More From Livengoodlivin Follow Him here
6,587 Followers, 6,171 Following, 136 Posts – See Instagram photos and videos from John (@livengoodlivin)