Morgan State Senior Guard Martez Cameron Sets The Record For All-Time-Assists During Senior Night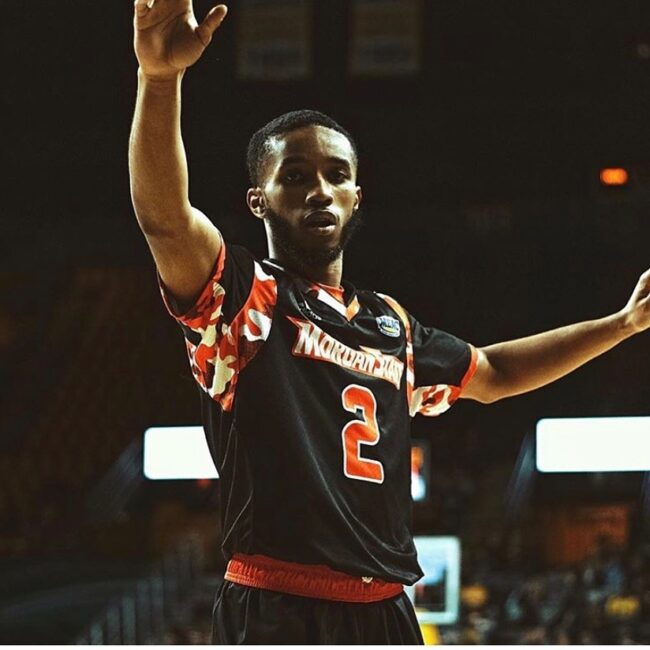 Hill Field House, Baltimore, MD –
Senior Morgan State guard Martez Cameron is now No.1 in school history for assists. Cameron finished with 7 points and 5 assists to put him as the school's leading all-time-assist leader for Morgan State.
View this post on Instagram
Cameron surpassed previous assist leader Jason McCoy and now has 443 assists. The guard notable achievements also include being No.10 in all-time steals and No.5 all-time in games played.
"It feels good. It shows that all the time I've been here I was getting recognized for something. It feels good to finally put myself in the books for something that's all time." – Martez Cameron 
Morgan State Bears hosted their senior night against rivals Coppin State Eagles. Coppin came in with a 7-24 record. The Bears lost 83-69 and fall to 9-20 for the season. It is the first time Coppin has swept Morgan since the 2015 season.
The Eagles 6ft 7 junior forward Chad Andrews-Fulton led the game in scoring/rebounding finishing with 24 points and 18 rebounds. For the Bears 6ft 1 freshman guard Isaiah Burke scored a career-high 21 points on 6-10 shooting, including 3-4 from behind the arch.
These two teams will face again during the first round of the Mid-Atlantic Eastern Conference tournament. The tournament starts next Tuesday at the Scope Arena in Norfolk, VA with tip-off at 8:30 p.m.
Check out some of the highlights below.
1,012 Followers, 2,047 Following, 76 Posts – See Instagram photos and videos from King ?? (@scoobyjonesx)
Source
Featured Picture Credit – Baltimore Sun